Short Sale vs. Foreclosure: Understanding the Difference & Discovering Which One is Right for You
Posted by Thomas "Jeff" Cook on Thursday, June 4, 2020 at 10:44 AM
By Thomas "Jeff" Cook / June 4, 2020
Comment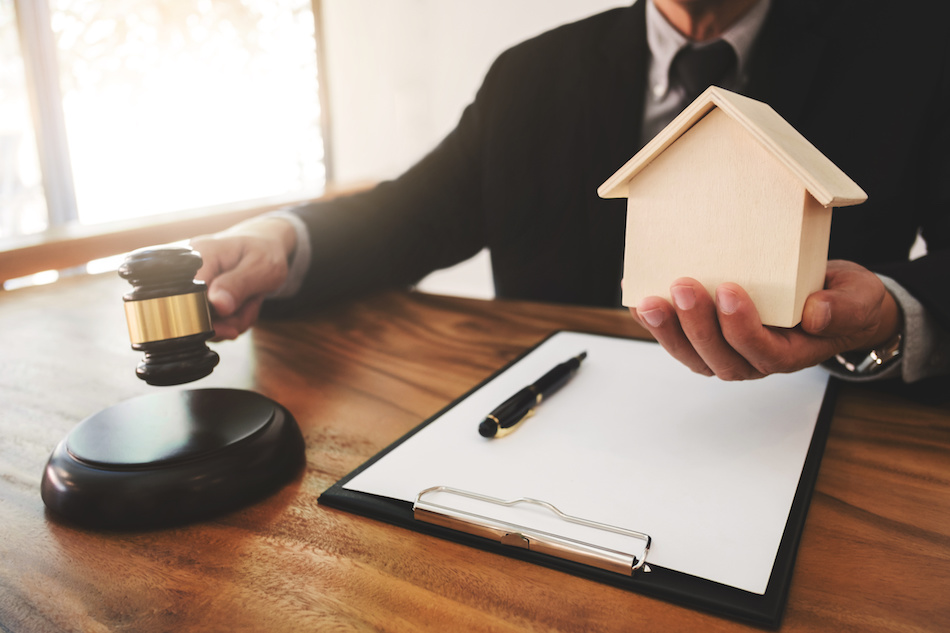 Short sales and foreclosures can happen under similar circumstances, but the actual processes are very different. Most important to know is that a short sale is a voluntary event, initiated by the homeowner and requiring the approval of the lender. A foreclosure is an involuntary process wherein the lender takes legal action and eventually assumes control of the house.
During a short sale, the homeowner is allowed to sell the house for an amount that is less than what is owed on the mortgage. During a foreclosure, the homeowner is required to leave the house, and the bank can sell the home at an auction.
Short sales and foreclosures were very common events during the recession. Homeowners who had lost all equity in their home and were left with toxic loans were forced to either sell their house as a short sale or be foreclosed upon. This happened all over the country and in neighborhoods of all kinds. Although short sales and foreclosures may happen less today, they do still occur. If you're a homeowner in financial distress, you may be faced with a short sale or foreclosure sometime in the future. Knowing the difference between these two processes can help you decide what is the best path for you.
Short Sale
A short sale is an option for many sellers when the home has lost so much value that the amount owed on the loan is far more than the market value of the home. Homeowners who owe more than they're able to sell the home for are faced with a difficult choice: either seek permission to sell the home for less than the loan, or sell the house and pay back the difference to the mortgage company. Many homeowners, faced with the impossibility of paying back large sums of money to their mortgage lender, often eventually decide to seek permission to hold a short sale.
The lender must grant the homeowner permission before the short sale begins. Before permission can be granted, the homeowner must fill out documentation that proves that the short sale is justified. This documentation includes the letter of hardship, financial statements, preliminary marketing analysis and a net sheet that shows the amount the home would sell for is less than the amount owed on the loan.
After analyzing all of this information, the bank will decide whether the home buyer will be allowed to sell the home as a short sale. If the bank grants permission, the homeowner may present the bank with one or more offers to buy the house.
Benefits
There are benefits of selling a house as a short sale. For a homeowner who is underwater on their property, a short sale represents a way to sell the house and start anew with a new property, although many loans require homeowners to wait a certain period of time after a short sale before they can qualify for a mortgage again.
There are other benefits as well.
Homeowner is in Control
Although the bank must give permission to the homeowner to sell the home as a short sale, the homeowner remains in control of the home sale process. The homeowner decides to initiate the short sale and can also decide to cancel the short sale if they choose.
Short Sale Homes Attract Buyers Seeking Low Prices
Short sale homes have some disadvantages, but the primary advantage for home buyers is that short sales are generally sold as a discount. Short sale homes are sold for less than their market value to make up for their disadvantages, which are listed below. For a home buyer on a budget or a home buyer who is open to making DIY home improvements, short sales are an excellent opportunity to get a home for a good deal.
Short sales are also an excellent opportunity for home buyers to purchase a home that they might otherwise not be able to afford. For home buyers who have big dreams but a small budget, short sales can be the perfect opportunity. It's important for the home buyer to work with a real estate professional who can help them achieve their home-buying goals. Without help from a real estate professional, it becomes much more difficult for home buyers to get what they need.
Less Competition
Many home buyers want their home purchase process to be as simple as possible. Home buyers shy away from home sales that are likely to be complex and drawn-out. As a result, short sales are likely to have less competition than many other home sales even in a hot real estate market. For a home buyer who is willing to put the time and effort into a short sale, the process could be very fruitful.
Disadvantages
Short sales do have their downsides. For many home buyers, the biggest disadvantage of a short sale is how much time it can take to purchase a short sale. In North and South Carolina, short sales can take an average of about four months to complete. Short sales take a long time because most banks are reluctant to approve the transaction.
Banks draw out the process because they have limited resources to dedicate to managing short sales, and because they hope to attract higher offers. The longer the short sale process takes, the more likely it is the bank will attract a higher offer from an interested buyer. Another reason short sales take so long is because banks have many levels of bureaucracy. Even if the bank were an enthusiastic seller, the short sale process would probably still take a long time. In addition to this one obvious downside (the length of time a short sale can take), there are others.
Lender Could Counter
Once the homeowner accepts an offer from a home buyer, they must send the offer to the bank. Even after the homeowner has accepted the offer, it is the bank that ultimately gets to decide whether an offer will go through. The counter from the lender could be a much higher purchase price suggested by the buyer. The bank may even reject the offer or refuse to respond. The home buyer could be waiting for a long time only to realize that the bank will not respond at all.
Property is Sold "As-Is"
There is very little negotiating with a bank. Short sale properties are bought "as is," which means that any damage from deferred or poor maintenance will be the responsibility of the home buyer once they've purchased the house. Homeowners selling their house as a short sale are in financial distress and often do not keep up with maintenance. Therefore, short sale homes are frequently in poor condition.
Properties that are sold as is often do not meet the standards of home loans that require properties to be "turn key" upon purchase. This limits the home buyer's mortgage options, and also exposes the buyer to the risk that the home they purchase will require thousands of dollars in repairs after they move in.
Seller May Not Be Approved
Sometimes, homeowners put their home up for sale believing that they qualify for a short sale, only to realize later that they do not. It's important for the seller to get an approval before putting their home up for a short sale. Buyers must be careful to ensure they work with a real estate professional who knows how to identify when a short sale is proceeding as it should.
Lender May Accept Another Offer
Even after the home seller accepts the offer, the seller may continue to send the lender other offers, and the lender may pick any of those offers they want. This means that the buyer may believe that they have gotten very close to purchasing the house only to discover this was not the case.
Foreclosure
Foreclosure is generally the bank's last resort to reclaim a property when a homeowner falls behind on their payments. Foreclosure laws can vary by state and can occur when a homeowner abandons their home; other times, foreclosures occur when the homeowner is living in the house. Foreclosure in South Carolina can take between 150 and 180 days, and in that time, the homeowner often does not care for the house. In fact, many homeowners who go into foreclosure stop caring for their home long before default occurs.
As a result, homes that are foreclosed upon are often cosmetically and structurally damaged. These homes sometimes need months of maintenance and repair after they're purchased to be brought up to their potential. The foreclosure process generally goes like this:
Buyer defaults on payments
Lender sends a notice of default to homeowner
Lender creates a notice of trustee's sale
The house is sold at auction
The homeowner is evicted
Benefits
For homeowners and home buyers, there are advantages to foreclosure. For the homeowner, the main advantage of going into foreclosure is the length of time that the foreclosure takes. Homeowners who are in financial distress have months to work with their bank to try to get out of foreclosure. For those homeowners who don't want to save their house, foreclosure is often easier and less work than a short sale.
There are many reasons that home buyers seek to purchase foreclosed homes at auction, but the primary reason is because they're often sold for well below their market value. For a variety of reasons, banks are not motivated to sell foreclosed homes for a high price. Banks do not want to make repairs, nor do they want to fix the home up (staging and so on) to make the home selling process more profitable. Lenders who foreclose upon homes will often sell the home at auction, allowing buyers at the auction to determine how much the home will sell for.
The fact that the lender does not have to make repairs and the buyer can get a home for a good deal makes foreclosed homes relatively easy for all parties involved. Although foreclosure is a long process while the homeowner is still living in the home, once the foreclosure goes through, the purchase process (at auction) is easy.
Disadvantages
Unfortunately, foreclosures can also be a painful process for the homeowner who is being foreclosed upon. Foreclosure is involuntary. Often, foreclosures occur when a homeowner accidentally falls behind on payments, after falling into financial distress. The homeowner who goes through the foreclosure does not get to control whether, when or how the bank chooses to foreclose on the homeowner. For a homeowner who is trying to save their own house, trying to get caught up on payments can be stressful.
The foreclosure process is established by law, and the bank must follow that process. This generally involves forms and notices sent to the homeowner on a schedule. Although the process may be stalled by certain actions, most of the time, the homeowner can only stop the foreclosure process by catching up on payments. In addition, there are disadvantages for home buyers as well.
High Competition
Foreclosed homes are sold at auction, often with many buyers present. Because foreclosed homes can be very low cost, competition for foreclosed homes can be fierce. High competition means that home buyers who are trying to get a foreclosed home may need to go through the home buying process at auction several times before they're able to get a home that's right for them.
Home is Often Distressed
Foreclosed homes are sold "as is." Buyers who purchase foreclosed homes generally need to be prepared to make significant repairs to any home they would like to buy. This can require a major investment on the part of the home buyer. Since home buyers who purchase foreclosed homes are often looking for a deal, this can mean that the buyer may not benefit financially as much as they wanted.
What's the Better Option?
Deciding between buying a short sale and a foreclosure, or deciding between starting either process, can be a challenge. Home buyers and homeowners alike should consult with the experts in order to make the right choice for them. They must start by consulting with a professional.
If you're a homeowner who believes that a foreclosure or a short sale may be in your future, talk to your real estate professional. A real estate professional can help you get started with the short sale process. If you're a home buyer, talk to a real estate professional and a lawyer to get the right legal and tax advice. Working with a real estate agent and a lawyer throughout the process, regardless of which process you choose, can help you decide which one is right for you.
It's also important to communicate with your lender. If you're a homeowner in financial distress, you may be able to avoid a short sale or a foreclosure by communicating with your lender as soon as your financial troubles begin. By maintaining open lines of communication throughout the process, you can help ensure your real estate transaction will go well.