Imagine If You Never Had to Worry About Management Problems or Chasing Rent?
Posted by Lee Willey on Tuesday, August 31, 2021 at 12:00 PM
By Lee Willey / August 31, 2021
Comment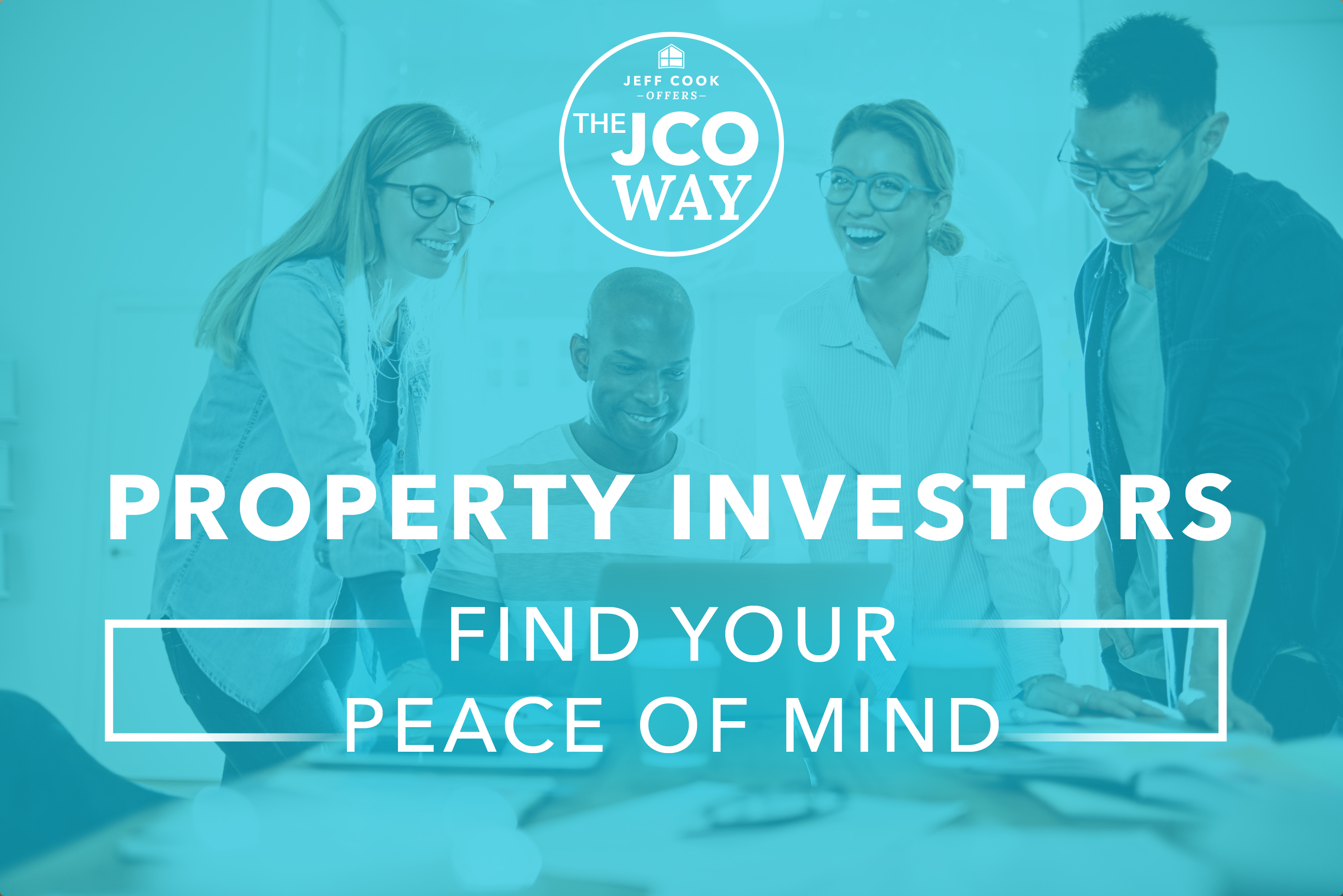 Are you worn down from managing tenants or the maintenance of properties?
Is cash flow difficult, or does your property have little to no equity?
Have you undergone a catastrophe?
Do you own too many units or have properties that fall outside your realm of expertise?
Did you inherit a property?
If You Answered Yes to Any of These...
The solutions provided through Jeff Cook Offers (JCO) may be right for you! We offer numerous programs that accommodate a wide range of situations, but the Take Over Payments program is the most relevant for these circumstances.
Take Over Payments
This program allows us to purchase your property "as is". We will work to renovate and resell the property. A helpful way to think about this program is to compare it to taking over a car payment. This same principle applies to properties! The Take Over Payments program provides you with the peace of mind you have been looking for.
The Take Over Payments program benefits you with a quick, hassle-free transaction and a fair price. You will have the potential to save or improve your credit, you are able to move on your timeline, and there are no commissions to be paid by the seller. Other benefits include that there would be no buyers tracking through your house and that JCO pays most of the closing costs.
This Program Empowers You!
You can eliminate property management frustrations and save time from constantly chasing down rent. You can move forward with your life and gain freedom from mortgage stress and financial pressure.
If your property situation has created a unique need, JCO has options for you. This program is only one of many creative solutions provided by this innovative team.
Are You Ready?
No matter what situation you're facing as a home-owner, with JCO, you're less than a week away from your solution. Call 843-501-0519 now for a consultation!
Coming soon to our blog: Get an offer from a home buying specialist who can quote you a purchase price, then choose your closing date!