How to Show Your Home Last Minute
Posted by Matt Serrato on Wednesday, September 9, 2020 at 10:25 AM
By Matt Serrato / September 9, 2020
1 Comment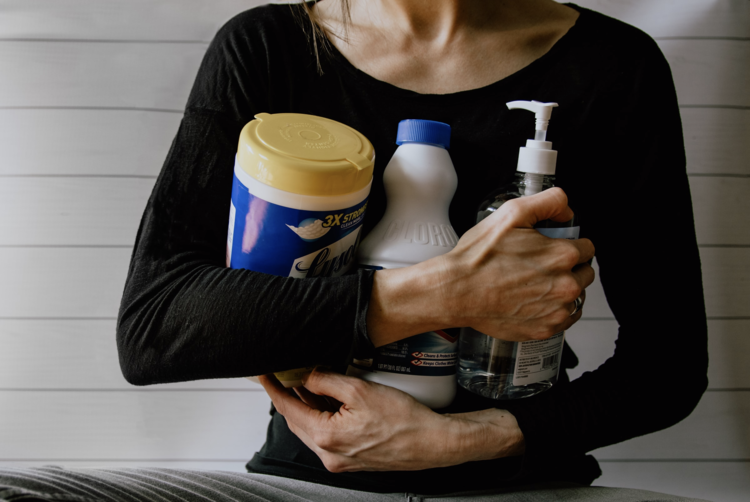 Let's say your real estate agent just called for a last-minute showing. Although major changes are going to require some advanced notice, it's not uncommon for a potential buyer to want to schedule a showing within a few hours. How can you possibly get ready for a showing with such short notice? Thankfully, there are a few organizational tips when selling your home that will keep you ready and in good shape for a showing at any time.
You might think you can't clean your home in an hour and get ready for a showing, but you'd be surprised! These quick-fix chores work to target the most visible parts of your home and the places that tend to attract the most mess. You can tidy up the spots that prospective buyers will see and then save the rest for another day.
Sweep the front steps and clean the glass on your front door. Setting a good first impression makes a difference so you want to give them a good first impression when they walk towards the house
Carry a laundry basket through the house to pick up any clutter. Stash the basket in a closet or somewhere out of sight where a buyer won't look at it.
Clean up trash and throw it out. Line any trash baskets with clean liners to put your house in the best appearance possible.
Put your pets away. While you may love your dogs, seeing a place with pets may not be ideal. Consider putting dogs or cats in an empty room during the showing.
Hide cords out of sight. Collect all the chargers that don't have to be plugged in and then stash them in a drawer until the showing is over.
Hang fresh towels and put out new soap. Hide your used towels and soap. New fluffy towels give a bathroom a great appearance so it's well worth doing. Get a small bin and put any makeup or other countertop items in it and stash them away.
Allow natural light to shine through the house. Open up curtains and raise the blinds during daylight hours. Place lamps in low-natural light areas so that your place looks bigger and brighter to prospective owners.
Wipe down kitchen counters. Remove any excess items to give them a clean look and wipe them down so they look great
Straighten pillows and make the beds. The bedding in both the living room and the bedrooms should look fresh and put together for a guest.
Use mild-scented candles to give your house a fresh and clean aroma without giving the potential buys a headache.
If you're just getting started in the selling process, you can check out our tips for simplifying your home selling process and read 10 Ways to Prep Your Home for Sale to stay stress-free for home showings.
Now that you have the basics down, you're ready to start welcoming potential buyers in an hour or so. At Jeff Cook Real Estate, our agents are experts in selling homes! They know exactly what buyers come to see in a home showing. Working with them will allow you to show your home in the best light possible. Still feeling stressed? Meet the Sell Squad for more information on how to get your home show-ready.